2 grazing table catering | Sydney wedding reception food ideas
by

The Roo Brothers catering

10-11-2016
Your vote is:
5.00 of 8 votes
Sydney Wedding Catering Grazing Tables
Straight after the wedding ceremony most of the time couples will take some time to enjoy their new just married status and have some photos taken with their bridal party and family. The usual plan for a lot of weddings is to the serve traditionally, some canapes, finger foods and a glass of wine. Have you considered an alternative option for the post wedding ceremony, how about a grazing table?
WE ARE SEEING A TREND TOWARDS MORE CASUAL STYLE OF FOOD SERVICE WITH A UNIQUE GRAZING TABLE.
We love the idea of setting up a grazing table. Like this one shown below from a wedding at in early 2016. Grazing tables feature a variety of meats, cheeses, antipasto, breads and fruits, while guests mingle and listen to a live band. The secret to an unforgettable and delectable grazing table is having high-quality ingredients with a variety of different textures and flavours.
Think about including great Australian cheeses, seasonal fresh fruits, beautiful spreads, gorgeous dips, lashings of marinated char grilled vegetables and selection of the freshest breads. Every component is a crucial part in the table and should be delicious and memorable on their own even better when paired with each other. Decadently styled grazing tables can be a visual feast can add to the aesthetic of your day with a bohemian wedding aesthetic.
Grazing tables are an incredible way to cater to your wedding guests. Can you imagine guests being welcomed after your ceremony to a glass of champagne and a grazing table to enjoy as the sun sets? Ideally you want to include ingredients that taste good and look good. Think about a mix of decadent delicious fruit, crusty bread, cheeses and meats for the table. All displayed on wooden boards, in various sizes and thickness. For an even more delightfully rustic display you can use boards with different wood grains and colours. Include wood rings, marble slabs, glass platters and porcelain bowls.

Once you have displayed the foods on your grazing table, fill out the table setting with fresh flowers, candles and unique personal touches. Or you can add to your theme by styling your table with rustic wooden crates, raw linen and over sized easels.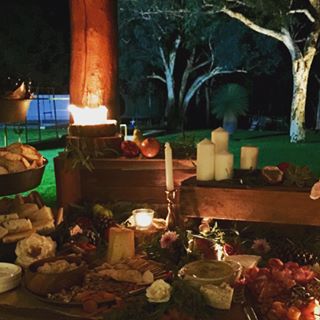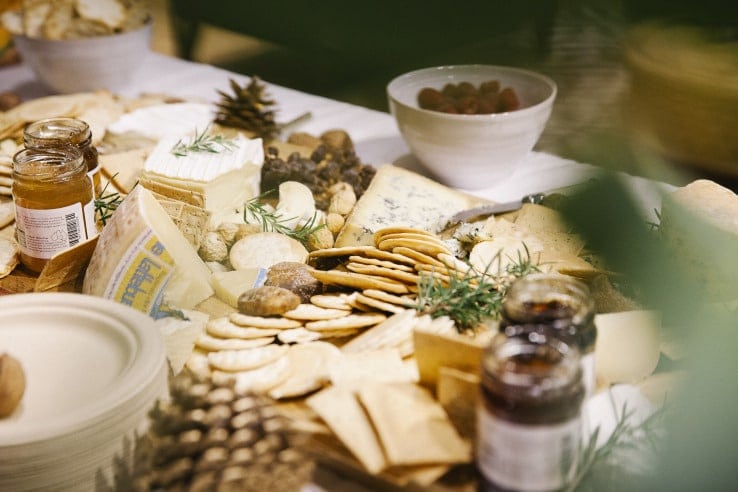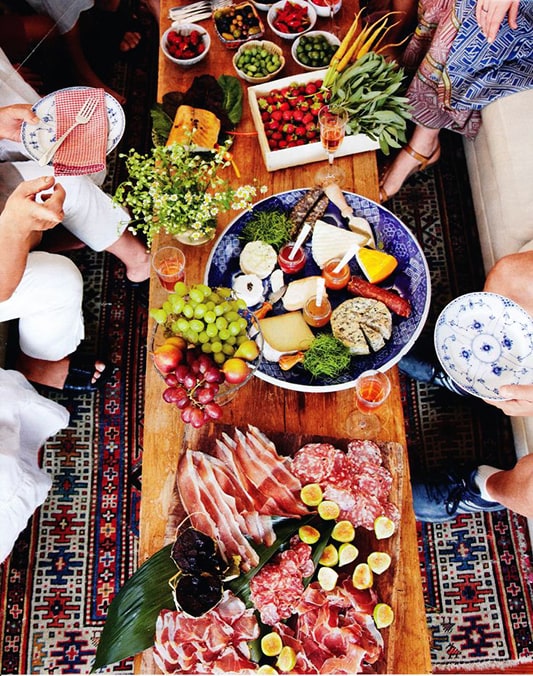 Get in touch and have a chat about some great grazing table wedding food ideas
p: 94361133
e:catering@theroobrothers.com.au
Previous wedding blog: Cocktail wedding style