0 Paella catering in Sydney ideas
by

The Roo Brothers catering

20-11-2016
Your vote is:
5.00 of 4 votes
Paella Catering Sydney
The latest demand for catering in and around Sydney has been our paella food station, from paella valenciana, a simple robust paella with chicken breast and thigh meat, chorizo sausage to our premium classic paella with a blend of white fish and mixed seafood (mussels, squid, prawns, whole large prawns) chorizo sausage, chicken breast and thigh meat
Our paellas contain premium, fresh ingredients with generous portions. which we cook from scratch, on site, in front of your guests to add that little bit of theatre
We have been travelling to events outside of Sydney and can cater for small groups up to larger groups of 500+ people. All our pans sit on their own tradtional gas burners, which is perfect where access to power may not be possible
The secret to the perfect paella
It is not whether it contains seafood or not, paella is above all, a rice dish and it is ultimately good rice that makes a paella great. Rice is a tricksy ingredient and, just like risotto, certain rules must be observed to achieve paella nirvana. For a start, one needs a short-grain variety not long-grain, to absorb liquid easily and won't dry out, even when the outside is toasted to a crunch, as well as a paella pan so the house made stock cooks off quickly and evenly. Unlike with a risotto, stirring is absolutely forbidden
The second most important ingredient is the chorizo, we recommend and use Navarro from http://laboqueria.com.au/. Why because it cames the mountainous region of 'Sierra de Segura' lies between the pimentón and saffron spice fields. Bright citrus notes have mellowed, bringing a balance to the sweet and sour.
Finally, the socarrat (the bottom layer of rice yields a golden caramelised crust) you know you've reached the pinnacle of paella greatness and is considered the tastiest part of the paella. To ensure you don't miss out, use a large spoon to gently scrape it from the bottom of the pan.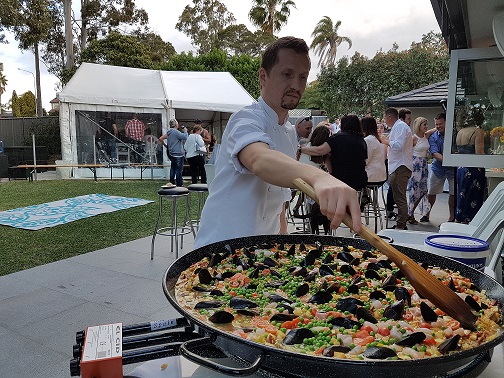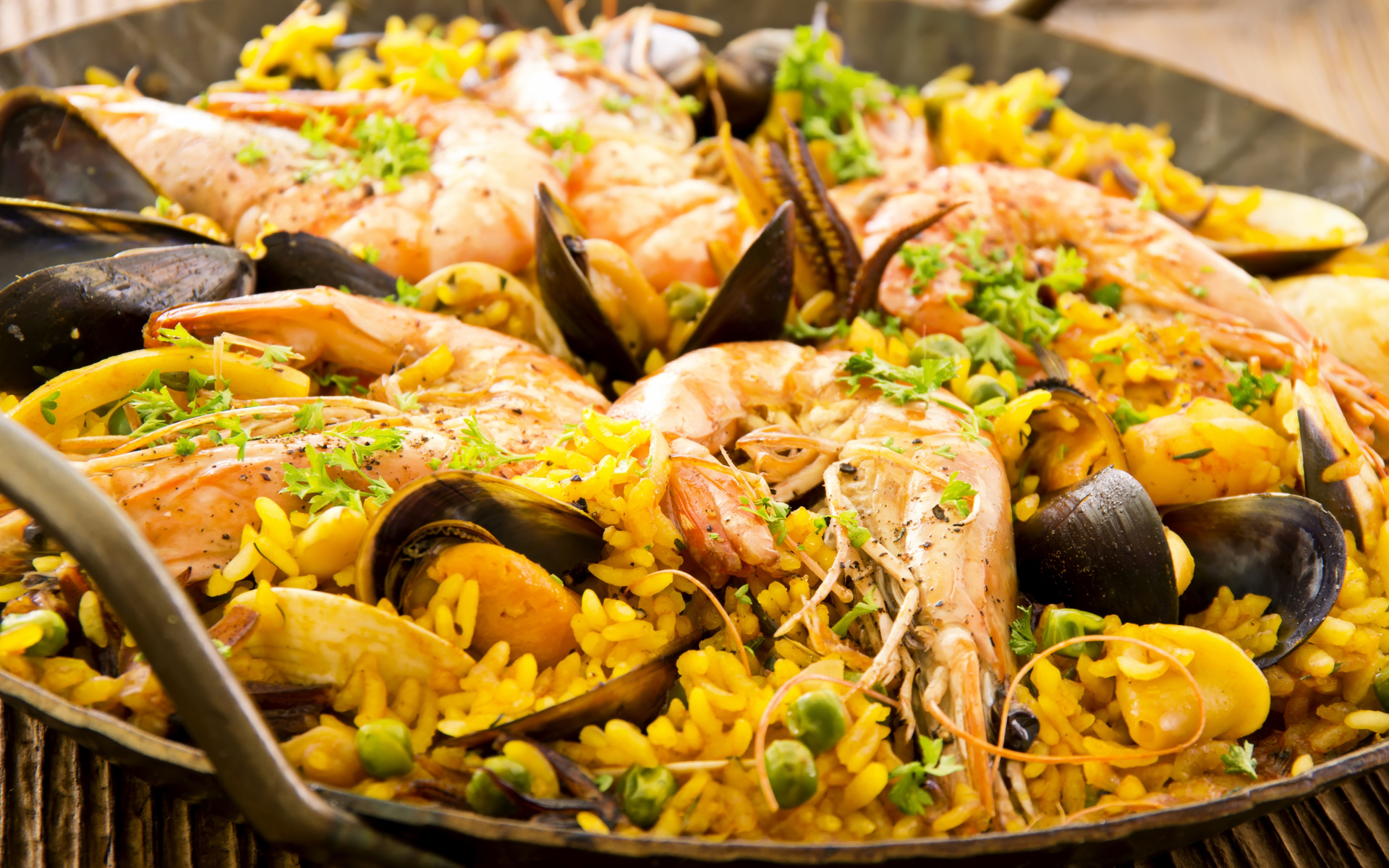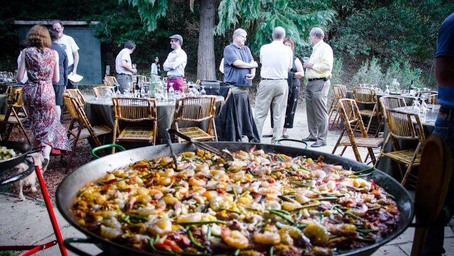 We can also offer a choice of food stations that not only including our infamous paella, but a bbq station, sushi and sashimi, stir fry station and much more...