Grazing table catering Sydney
Our unique grazing tables are served on rustic timber farm style tables
The grazing table catering in Sydney concept is also an incredible way to cater to your wedding reception. Delicious food beautifully presented on our rustic tables where your guests may help themselves to a variety of menu options, tastes and styles, glass of champagne in hand The key to a grazing table is having high-quality, harmonious ingredients with a variety of textures and flavours. Cheese, fruits and spreads, dips, charcuterie, antipasto and crusty bread all play crucial parts in the feast and should be delicious and memorable on their own and also when paired with each other. To display our delicious offerings, wooden boards are traditionally used in an assortment in various sizes and thickness. For an even more rustic display, we have boards with different wood grains and colours , we can add marble slabs, glass platters and small porcelain bowls creatively.
Our grazing table have been hand selected due to their high quality and ability to pair well together as you want the ingredients that taste good and look good. Rustic, floral and seasonal to create an eclectic and wholesome grazing table for your guests to help themselves. Our grazing tables include artisan charcuterie, cheeses from all around the world and accompaniments .Perfect for larger wedding reception gatherings.
As part of our grazing table catering service , we will set up the table before your wedding commences and ensure that everthing is ready.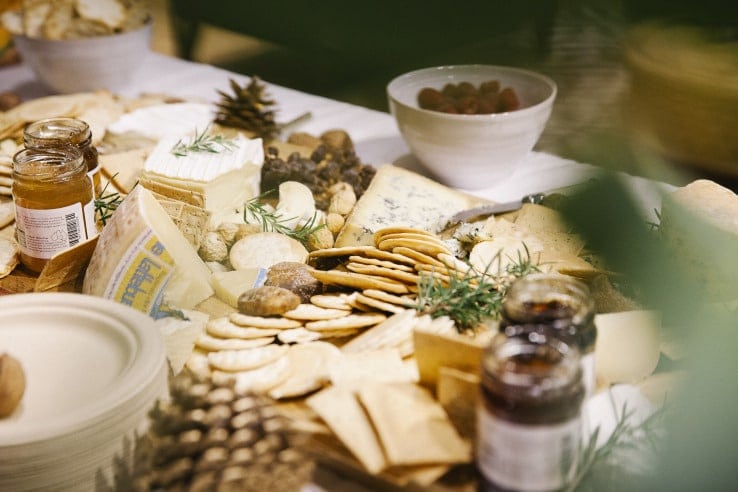 Suggested grazing table catering sydney menu ideas
charcuterie display - including prosciutto, Calabrese Salami, Warm glazed carved Bundawarra ham
Char-grilled marinated seasonal vegetables
The Ultimate Cheese selection - Tasmanian triple brie, roaring forties blue , aged cheddar, quince paste, truffle honey
chevre, apricot jam and fresh thyme
duck liver pate
a selection of pickles, relishes and mustards
dried or fresh figs, apricots, pears and grapes
marinated olives and homemade dips, like hummus, beetroot or pesto
a variety of crusty breads and biscuits – sourdough, wholegrain artisan bread, assorted biscuits with nuts and seeds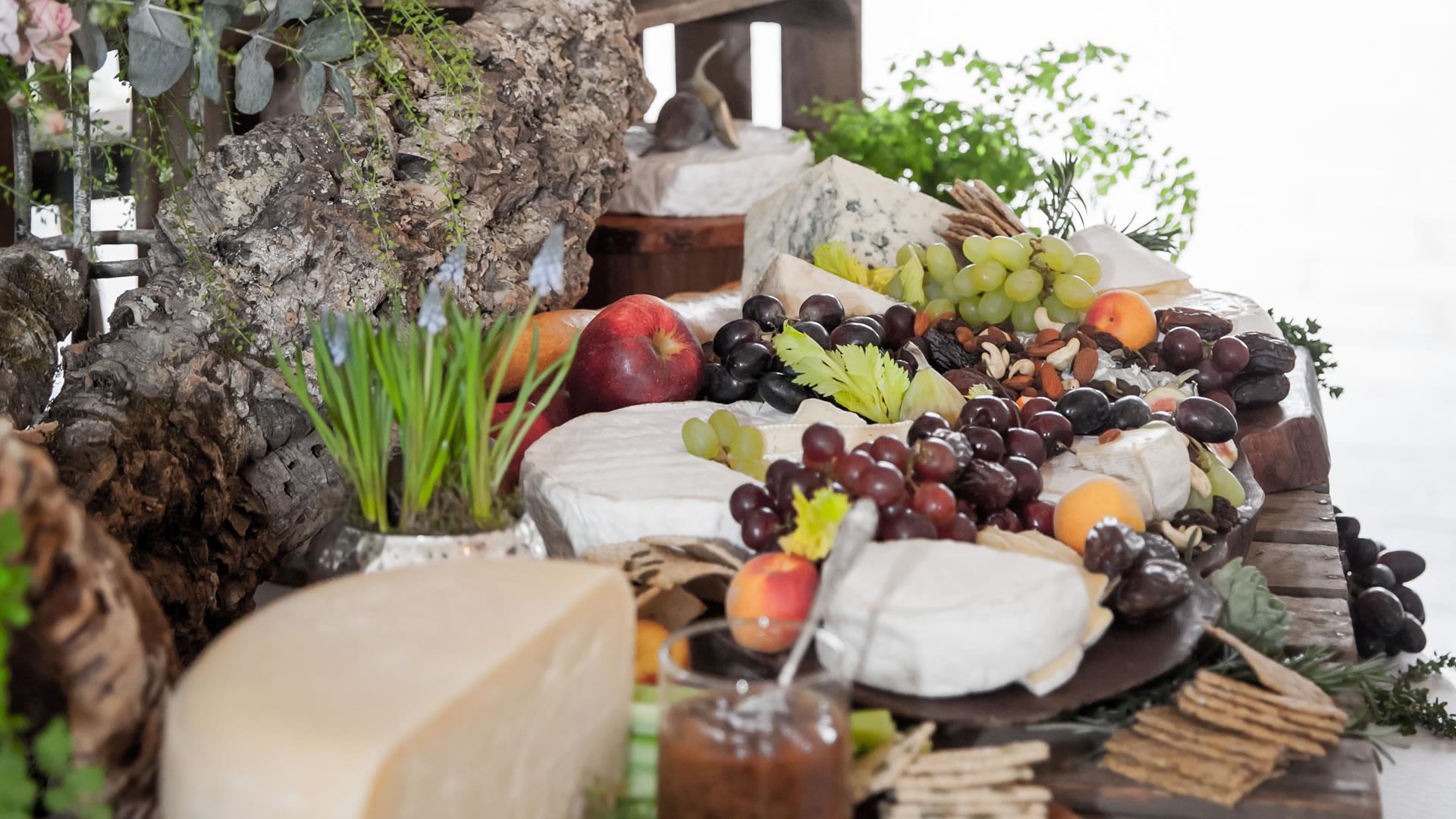 More information of Grazing tables , check out our catering blog page