Grazing table catering Sydney
Grazing Tables - a delicious new trend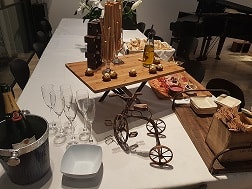 The grazing table catering in Sydney concept is also an incredible way to cater to your wedding reception. Delicious food beautifully presented on our rustic tables where your guests may help themselves to a variety of menu options, tastes and styles. Just in case you aren't familiar with this emerging trend, grazing tables are an effortlessly, yet a great alternative to the arrival canapé. The grazing table is all about encouraging your guests to feel at home, enjoy the space and to feel free to delve in and share the delights before them. It's a moment of sheer indulgence that brings people together in a very naturally sociable way. The key to a grazing table is having high-quality, harmonious ingredients with a variety of textures and flavours. Cheese, fruits and spreads, dips, charcuterie, antipasto and crusty bread all play crucial parts in the feast. It needs to be delicious and memorable on their own but also when paired with each other. To display our delicious offerings, wooden boards are traditionally used in an assortment in various sizes and thickness. For an even more rustic display, we have boards with different wood grains and colours , we can add marble slabs, glass platters and small porcelain bowls creatively.
More relaxed and less filling than a pre-dinner buffet, less intrusive to conversations than serving canapés in fact it is fabulous talking point for guests. The grazing table fit any wedding reception format either set up ready for your hungry guest arrival or as a late night feast
Our grazing table have been hand selected due to their high quality and ability to pair well together as you want the ingredients that taste good and looks inviting. Rustic, floral and seasonal to create an eclectic and wholesome grazing table for your guests to help themselves. Our grazing tables include artisan charcuterie, cheeses from all around the world and accompaniments. Perfect for larger wedding reception gatherings. Our secret to a great grazing table is not only great ingredients but our ability to create height on the table with the use of props, flowers, bowls, platters, blackboards, rustic wooden arrows, scrawled, handwritten fonts
As part of our grazing table catering service, we will set up the table before your wedding commences and ensure that everthing is ready. Another great point about grazing tables is that where food is, people go. So if you've got an outside space or a particular view that you're keen for your guests to enjoy, put your grazing table there
We at The Roo Brothers believe presentation to be key, as most of us will feast with our eyes first! And this is where we work with you and your environment to make the most of it so you and your guests can fully enjoy the experience of being taken care of for a few hours....
Suggested grazing table catering sydney menu ideas

charcuterie display
including prosciutto, Calabrese Salami, glazed carved Bundawarra ham
with a selection of pickles, relishes and mustards
mezze display
Char-grilled marinated seasonal vegetables such as roasted peppers artichokes, peppers, eggplant, zuchini and dolmades
Dips include Hummus and Baba Ghanoush
minted feta cheese
Artisan breads
Lemon and Rosemary Marinated Olives
with extra virgin olive oil and sea salt
Bespoke savoury selection
Vietnamese rice paper rolls (v)
Pumpkin, leek & feta frittata (v)
zucchini, corn, and haloumi fritters With a roasted capsicum relish(v)
Green asparagus wrapped in prosciutto, bocconcini and red pepper
Sashimi salmon avocado, lime, tomato served in a chilli jam tart
Classic prawn cocktail served on shot glass With our seafood sauce
Peking duck with preserved ginger pancake with a spicy plum sauce
The Cheese selection
Tasmanian triple brie, aged blue, aged cheddar, quince paste, truffle honey, dried figs, muscatel, fresh grapes
Something sweet display
deconstructed classic Australian pavlova
petite lemon tarts with a candy lemon zest
dark chocolate Frangelico mousse
dark and white chocolate dipped Queensland strawberries
Mini citrus meringue cakes
Berry summer puddings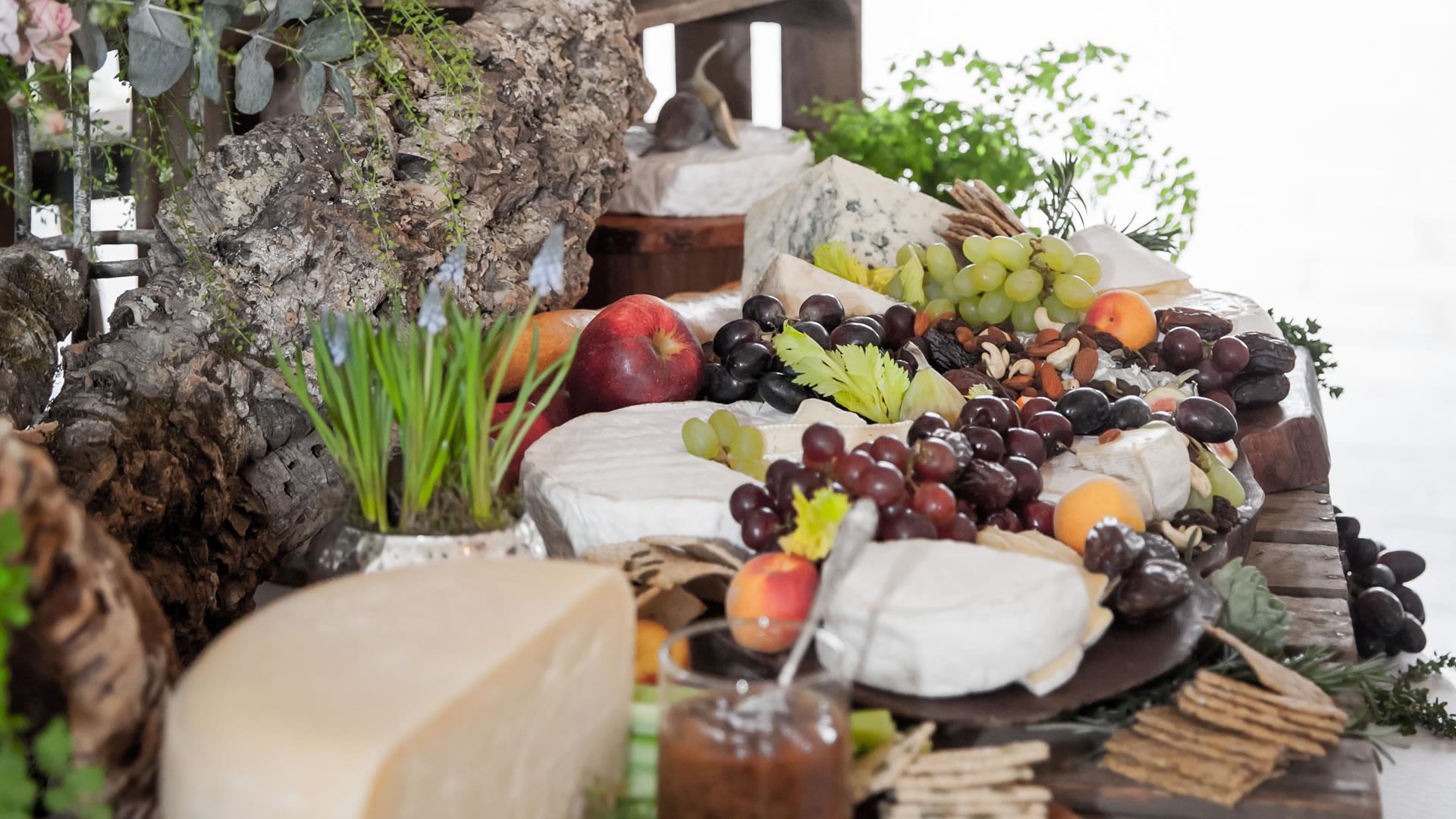 More information of Grazing tables , check out our catering blog page