What's not to love about a backyard wedding? They're intimate, convenient, and—perhaps best of all—often a budget-friendly (if not free) venue. But before you write off a backyard garden wedding as an overly casual affair that welcomes a rustic vibe only, know that there are endless backyard wedding ideas to transform it into anything you want it to be. After all, there is no place like home.
While we all hope for sunny weather it's not always the case. Make sure you have a rain plan first, before you have your sunshine plan. This will help you mentally prepare for any disappointing weather on the day of the celebration, but it will also help you critically think through what to do if it rains and how you will keep your guests comfortable, safe, and dry. For many outdoor at-home weddings, this means having a marquee area preplanned just in case. The right marquee and the lighting can also create its own atmophere and blend in with the backyard wedding theme
Logistics of Backyard Weddings
Power And Electrical, Toilets, Garden Maintenance And Setup, Insurance, Neighbours, Parking, Clean-Up, Available Space
It may seem daunting initially, but it will be well worth the effort on the big day. Event companies and good caterers have the ability to solve all these logistical challenges, as we do this every day.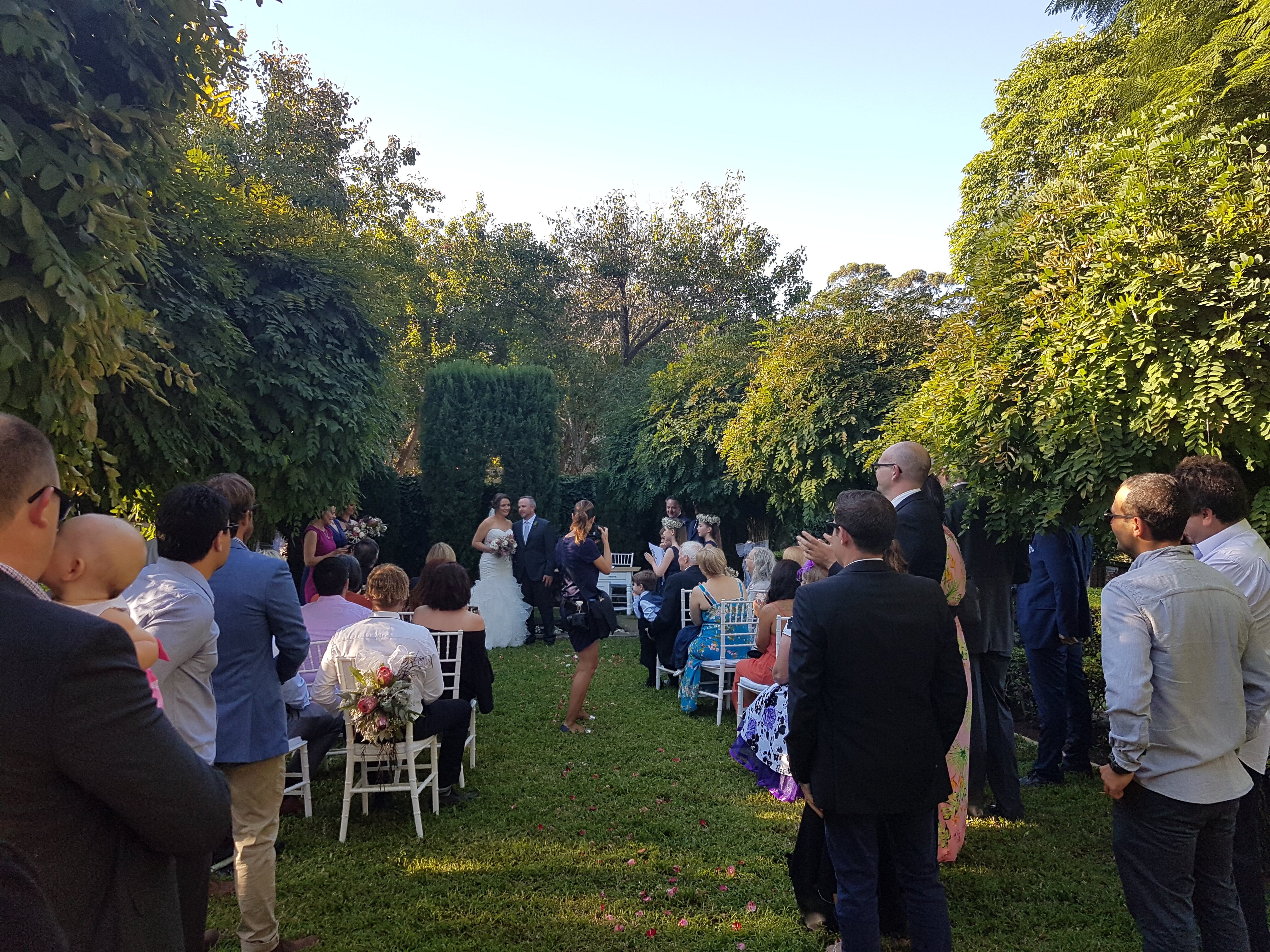 .
Food options at a backyard garden wedding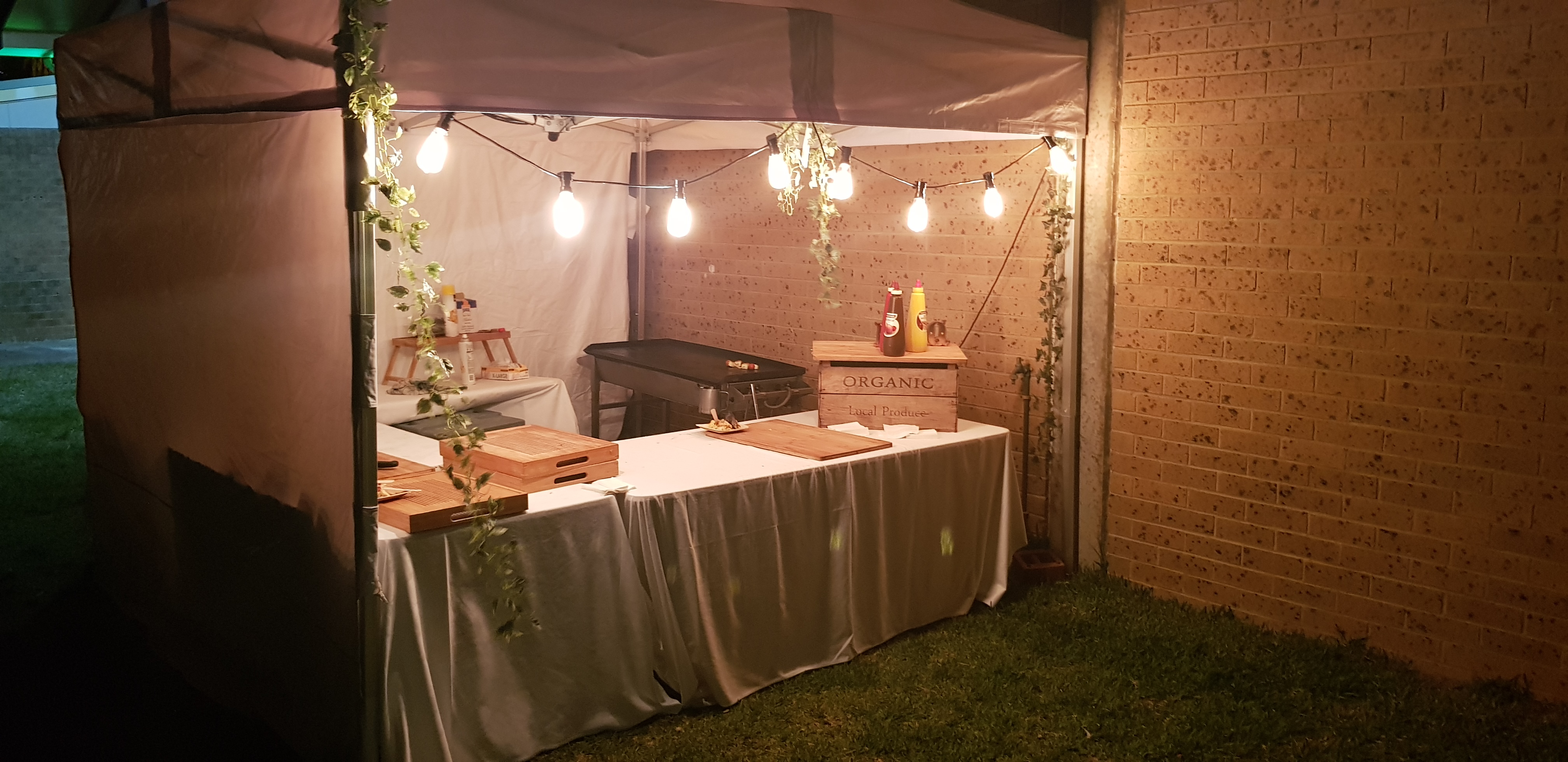 We, at The Roo Brothers, have the "know how" and experience to delivery 5 star food anywhere at any time. The wedding food options are limited to the imagination. Our Food Stations have been very popular, in particular our BBQ station options along with our Grazing Table Options, and our freshly shucked oyster bar
A garden wedding at a venue
It's possible to get the same feel of a garden wedding at a venue, with the perfect backdrop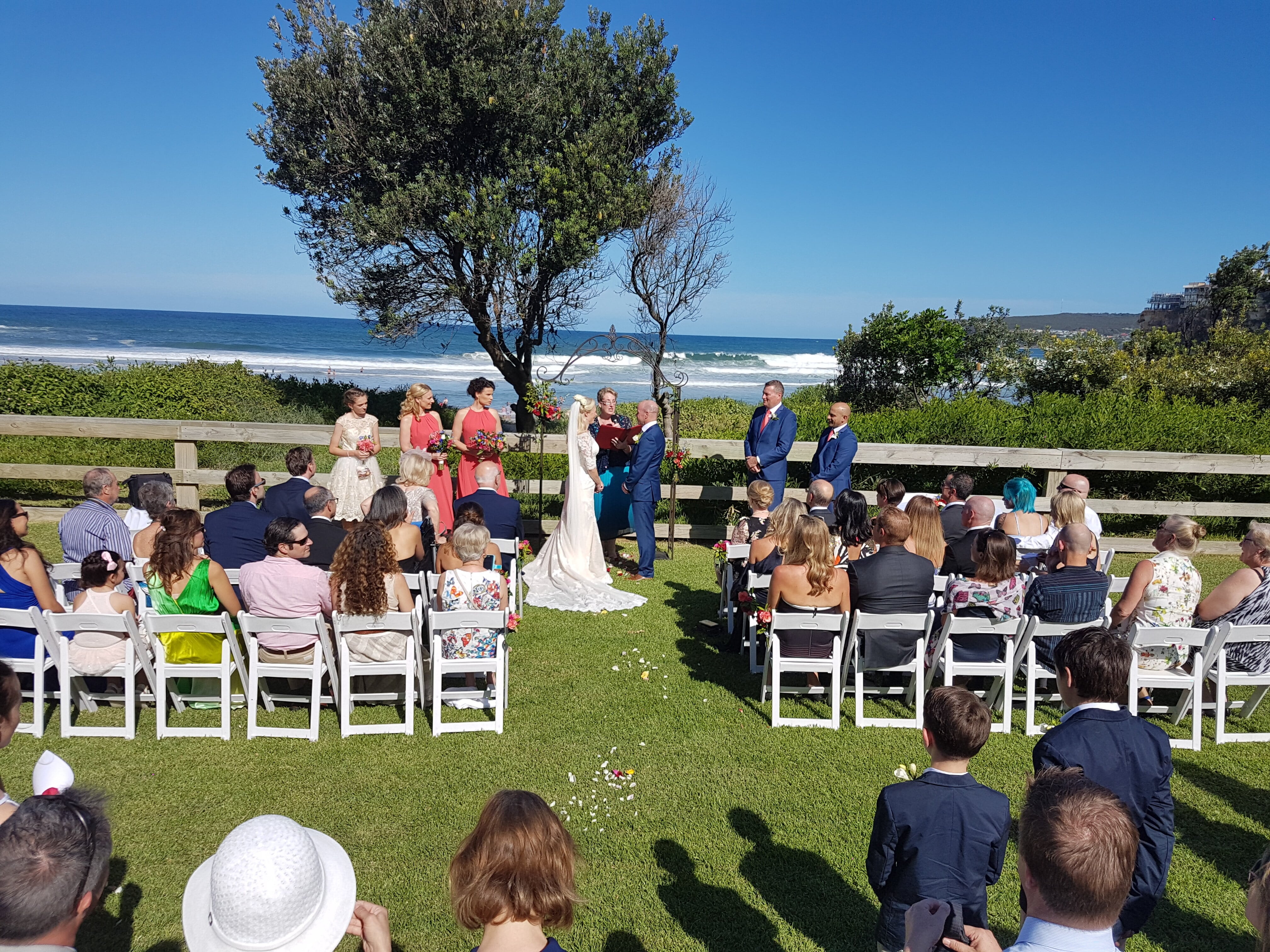 Here at Freshwater Surf Club, you can have the best of both worlds, with the added bonus of a back up plan in case of rain